Removing Fish Hooks
Navarre, Florida, is a popular fishing destination. You can drop a line off the Navarre Beach Pier or head out on a boat to chase the big one. While most fishing trips go off without incident, that isn't always the case. Some people end up with fish hooks embedded in their skin after going out on the water. If this happens to you, you want to remove the foreign body as quickly and painlessly as possible. Find out how to take it out while still on the water and when to go to the ER or urgent care for assistance.
How to Remove a Fish Hook Yourself
It's not uncommon for the fish hook and barb to penetrate the skin, and you might be able to take care of it yourself. First, cut the line to separate the bait and fish from the hook. Then numb the area by applying cold water or ice for three minutes. This will help you avoid pain when removing the hook.
Next, secure some fishing line around the hook, ensuring it's long enough for you to hold. Then grip the hook right above the newly tied string and press down a bit to loosen the barb. Don't press too hard, though. Instead, use gentle pressure to loosen the barb without creating a new injury.
Continue to push down on the hook to ensure the barb is loosened. At the same time, use your other hand to grip the string and give it a quick jerk. This should pull the hook and barb out of your skin.
Then it's crucial to clean the wound to help avoid infection. Always have a first aid kit on hand in case accidents happen.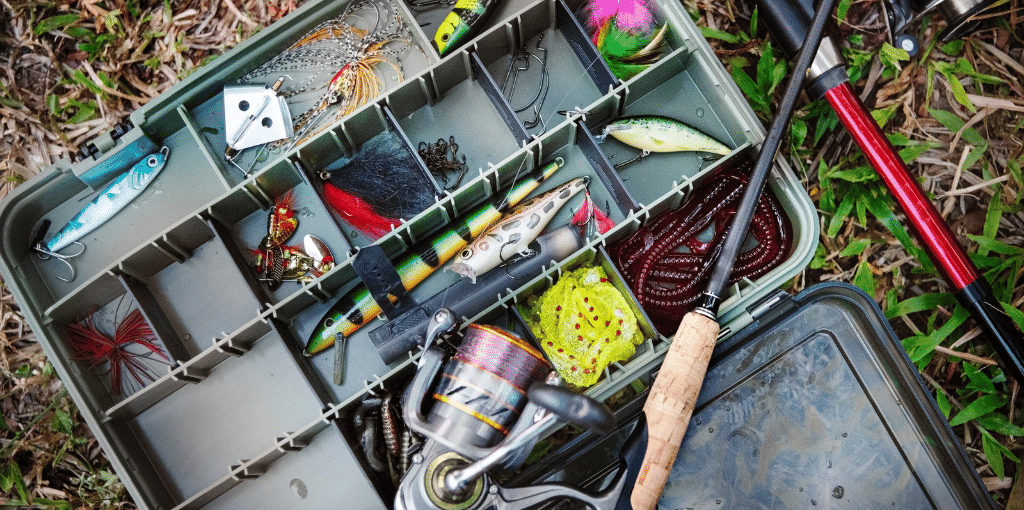 How to Remove the Tip of a Fish Hook From Your Skin
Sometimes, the tip of the hook enters the skin, but the barb doesn't. Fortunately, the hook is much easier to remove in this situation. In this instance, you only need to pull the hook back out. Start by numbing the area before pulling the tip out of your skin. Finally, disinfect your wound, so it doesn't become infected.
What If a Hook Is Deeply Embedded and Medical Care Isn't Available?
If you're deep out in the water and end up with a hook and barb deep in your skin, you might not be able to remove it with a string. First, assess your situation to see if you can get to the ER or urgent care. If that isn't possible, numb the area with ice or cold water and push the hook until the barb pokes out of your skin. Then use wire cutters to clip off the barb. Once you remove it, you can pull the hook out of your skin before disinfecting the wound. Then it's a good idea to go to urgent care when you come ashore for an evaluation. You could have further damage due to the depth of the wound.
When to Go to Urgent Care or the ER
It's essential to seek medical attention in some situations. Go to the ER or urgent care if:
It's near or in your eye
It's in a bone, joint, or muscle
Removing it might damage nerves or blood vessels
Get Medical Treatment for Fishing Hooks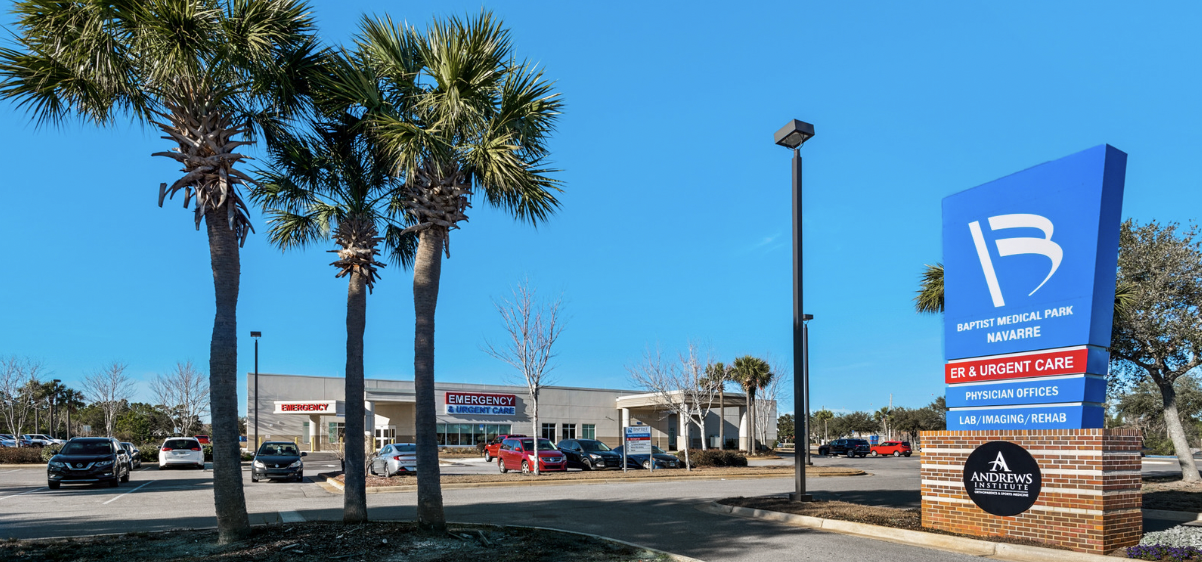 Baptist Health Care Emergency Room and Urgent Care is here to help if you have a fish hook in your skin. Because we are in Navarre, we are experienced in fishing-related injuries. Our team will quickly assess your situation and determine if you need ER or urgent care level treatment. Then we will take fast action to remove the hook and check for other injuries. It won't be long before you're back on the water with a hook on your rod and reel instead of in your skin.
Baptist Emergency Room & Urgent Care's emergency room is open 24/7, and urgent care is available from 7 a.m. to 9 p.m. every day. Appointments are unnecessary - walk in, and our healthcare professionals are ready to help. Baptist Emergency Room & Urgent Care Navarre is located at 8888 Navarre Pkwy., Navarre, FL 32566. Call the center at 850-750-5698.
Baptist Emergency Room & Urgent Care Navarre is comprised of board-certified ER-trained physicians and professionally trained ER nurses that deliver quality medical care. Our urgent care and emergency room in Navarre can provide effective treatment for various medical conditions. From fever to fractures, allergies to abdominal pain, and colds to concussions, we have you covered with on-site labs, CT, X-rays, and ultrasound.