Removing Foreign Objects from the Body
You never know what can happen to you. It may seem like a regular day when suddenly you are experiencing continuous pain because of a splinter. You are lucky if it can be pulled out easily. However, that is not the case for everyone.
Types of Foreign Body Removals
A variety of things can get stuck on your skin or body. The most common are wood or splinters. When you touch a toothpick, for example, it can accidentally break apart, and a small piece of it pierces your skin. Not only is it irritating, but that is also alos painful and can lead to an infection.
Other common objects that get stuck on the skin are:
Metallic pins, needles, and nails
A sliver of glass
Fishhooks – these sometimes have a barbed point making it even more challenging to remove.
Fiberglass pieces
Pencil lead
Plastic sliver
It is not just your skin where objects can get stuck. Your eyes, ears, nose, and throat are all susceptible too. That is especially true for little kids and toddlers. They are very curious and would try anything. If they swallow or inhale a plastic toy, they can begin to choke.
To prevent your kids from needing foreign body removal, try these quick tips:
Cut their food into smaller and more manageable pieces.
Read and follow the warning labels found on toys. Do not give your kids play things above the recommended age.
Do not let your child play or lie down while eating.
Keep small objects and coins away from their reach.
Learn and practice first aid techniques for choking.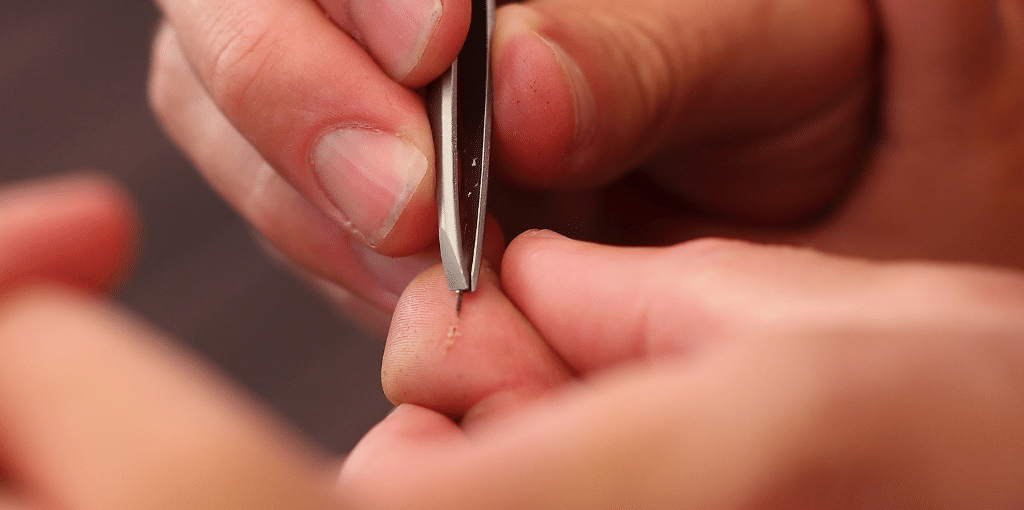 Primary Symptoms of Foreign Body Objects on You
The primary symptom of any foreign object is pain. That is your body's way of telling you something is wrong. And in this case, there is a foreign object that does not belong.
The severity of the pain correlates to the injury. A small piece of plastic stuck on the skin can be manageable. However, some cases are a lot more painful such as having a splinter near your eyes.
Administering First Aid for Foreign Body Removal
If you or your child has a foreign object stuck on the skin, you try to administer first aid.
Wash your hands thoroughly to avoid infecting the wound.
Get a pair of tweezers and clean them with rubbing alcohol.
You can use a magnifying glass to see the object better.
If the object is deep inside the skin, you can sterilize a small needle to break the skin and access it.
Grab the end of the object using the tweezers and slowly pull it out.
Wash the affected area to get rid of bacteria.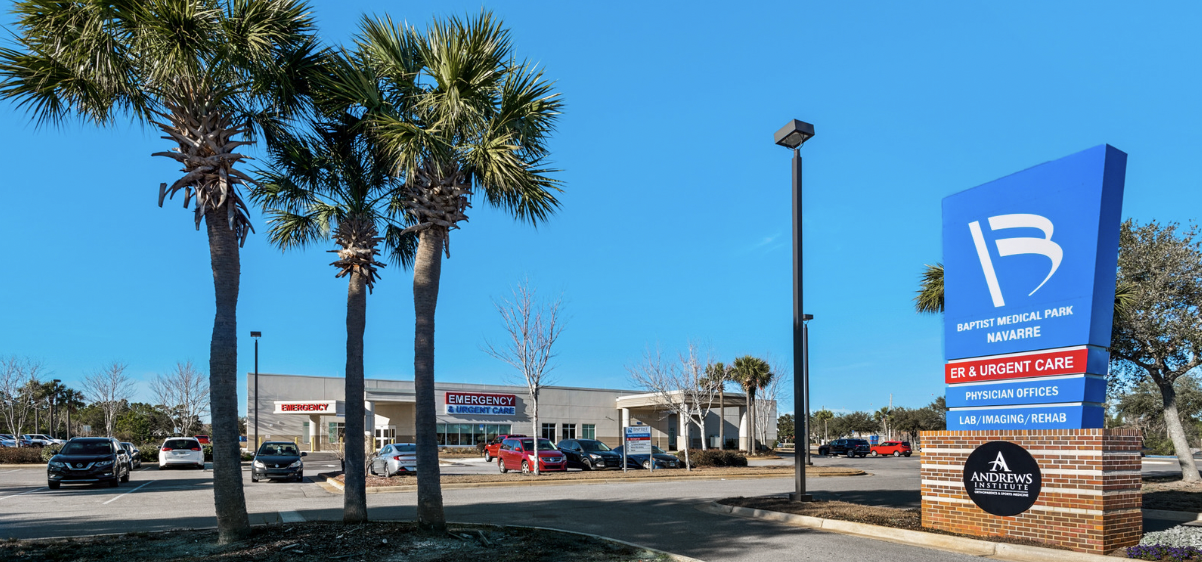 Getting Foreign Objects Removed at Baptist Emergency Room & Urgent Care
There are so many things that can get stuck in the body. Whether in your skin or other body parts, you do not want any object to stay inside you. It can cause pain and complications in the future.
If you notice that the foreign object is embedded deep into the skin, you will need help from a medical professional to remove it safely.
The first thing to remember is not to try to remove the object by yourself. That could push it further inside and cause more harm than good. Instead, put a bandage around the wound to protect it from outside elements. Do not overtighten or apply too much pressure on it.
Additionally, it is better to let healthcare professionals take care of foreign body removal if:
The wound is close to the eye or other sensitive body parts like the eyes.
It isn't easy to see like a piece of glass.
It will not come out easily.
There is a deep and dirty wound.
The tetanus vaccination of the patient was over five years ago.\
Baptist Emergency Room & Urgent Care's emergency room is open 24/7, and urgent care is available from 7 a.m. to 9 p.m. every day. Appointments are unnecessary - walk in, and our healthcare professionals are ready to help. Baptist Emergency Room & Urgent Care Navarre is located at 8888 Navarre Pkwy., Navarre, FL 32566. Call the center at 850-750-5698.
Baptist Emergency Room & Urgent Care Navarre is comprised of board-certified ER-trained physicians and professionally trained ER nurses who deliver quality medical care. Our urgent care and emergency room in Navarre can provide effective treatment for various medical conditions. From fever to fractures, allergies to abdominal pain, and colds to concussions, we have you covered with on-site labs, CT, X-rays, and ultrasound.