Sprained Knee: Symptoms and Treatment
If the knee receives a direct blow or twists in an abnormal direction, it results in a sprain. There are four knee ligaments, all of which may cause a sprain injury when stretched or torn.
Sprained Knee Symptoms
Usually, the first symptom of a knee sprain is immediate pain after an unexpected injury. If a person lands awkwardly after a jump or twists their knee while playing sports, they may hear a pop at the time of injury.
Further sprained knee symptoms include the following:
Swelling around the knee joint
Pain when moving the knee or the leg
A feeling of weakness or instability in the knee
Symptoms may differ depending on which ligament received the injury. For example, if the ACL is injured, it may cause a snapping sound, and the knee will become unstable.
If a person stretches their PCL, pain areas include the back of the knee. The pain may worsen when bending the knee joint. LCL and MCL sprains cause tenderness over the knee, and the joint may seem to buckle in the opposite direction of the hurt ligament.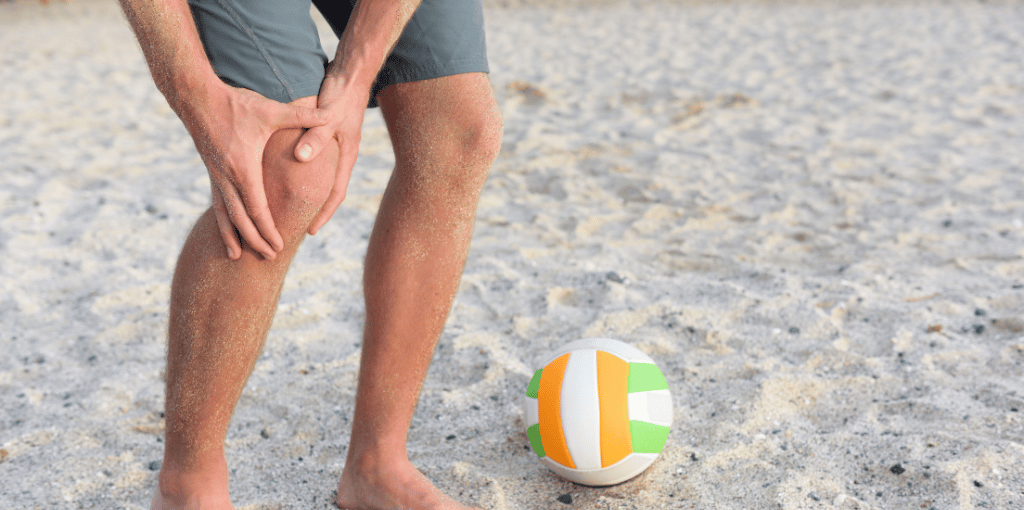 Causes of a Sprained Knee
The causes of a sprained knee may depend on the activity that preceded the injury. Contact sports such as football, basketball, and gymnastics are the most common causes of ACL sprains. Severe falls and car accidents are often responsible for PCL injuries.
LCL sprains are less common but can occur when the knee receives a blow to the inside.
A direct hit to the side of the knee or a fall that causes the lower leg to splay outward from the thigh can cause MCL sprains.
Diagnosing a Sprained Knee
When a person injures their knee, they should consult a doctor to determine the extent of the sprain. The doctor will place stress on the different ligaments to check for stretches and tears, and they will move the knee around to establish whether the range of motion is affected.
The doctor may require X-rays to rule out broken bones and a CT scan or MRI to check for existing damage caused by arthritis or other medical conditions.
How to Treat a Sprained Knee
A doctor will also advise the patient on how to treat a sprained knee. The most common treatment regime includes the R.I.C.E method and immobilizing the knee to prevent further injury. Other treatment methods include:
Over-the-counter pain medication
Acetaminophen for fever, if needed
Support devices such as a brace or a splint
Physical therapy
Severe sprains may require surgery, especially if conventional treatments are ineffective.
Preventing a Sprained Knee
Regular leg strengthening exercises may help prevent knee sprains. It is also essential to warm up and cool down before and after a workout.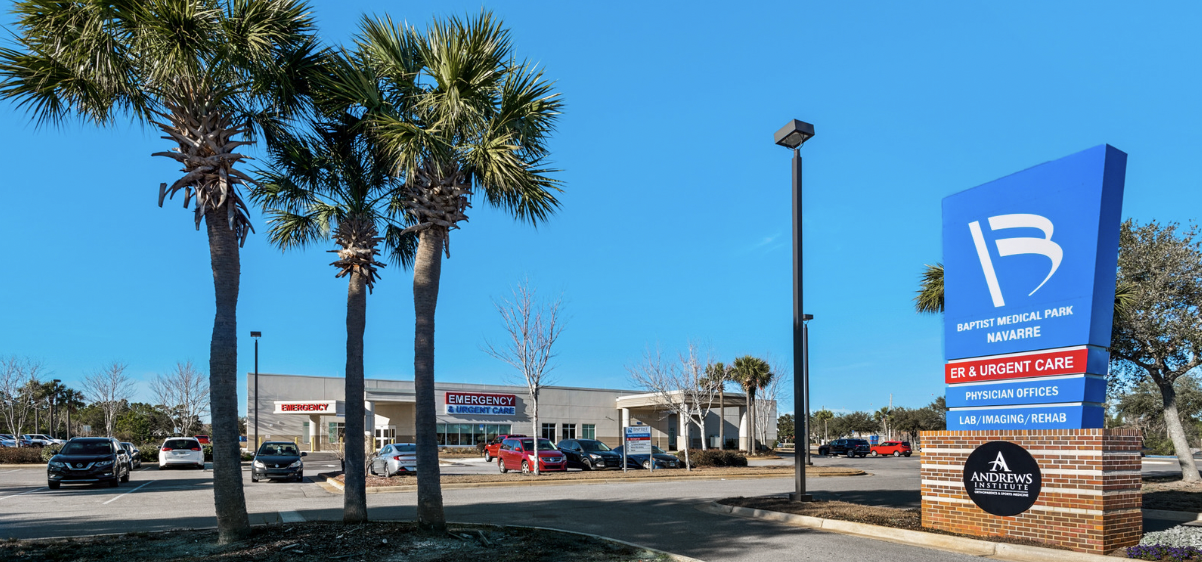 Visit Baptist Emergency Room & Urgent Care for Sprained Knee Treatment
Baptist Emergency Room & Urgent Care's emergency room is open 24/7, and urgent care is available from 7 a.m. to 8 p.m. every day. Appointments are unnecessary - walk in, and our healthcare professionals are ready to help. Baptist Emergency Room & Urgent Care - Navarre is located at 8888 Navarre Pkwy., Navarre, FL 32566. Call the center at 850-750-5698.
Baptist Emergency Room & Urgent Care Navarre is comprised of board-certified ER-trained physicians and professionally trained ER nurses who deliver quality medical care. Our urgent care and emergency room in Navarre can effectively treat various medical conditions. From fever to fractures, allergies to abdominal pain, and colds to concussions, we have you covered with on-site labs, CT, X-rays, and ultrasound.