What to Do When You Have Appendicitis
The human appendix is a thin tube connected to the large intestine and found in the lower right area of the abdomen. Its primary purpose is to help the body fight against diseases as part of the immune system while you are young. As you grow older, other body parts take care of this role.
Despite not doing much in your later years, the appendix can cause medical conditions when infected. About 7% of the US population gets diagnosed with appendicitis.
A blockage commonly causes inflammation in the appendix. Bacteria inside it can multiply rapidly, thus leading to swelling—people who suffer from appendicitis report painful pressure on the abdomen. When left untreated, it can cause several complications.
Symptoms of Appendicitis
Appendicitis symptoms converge on the abdomen. It starts with mild cramping around the belly button area or upper abdomen. The pain slowly moves to the right. In extreme cases, the pain can disrupt sleep and daily routine. Coughing, sneezing, and other sudden movements make the pain worse.
The pain can come out of nowhere. You can feel fine one minute and suddenly writhe in pain the next. It is described as the most severe abdominal pain possible, getting worse over time.
Other appendicitis symptoms can accompany the pain, such as the following:
Loss of appetite
Nausea and vomiting
Indigestion
Swelling of the abdomen, especially around the painful area
Fever
While rare, appendicitis symptoms can also include constipation, diarrhea, and inability to pass gas. These can signify complications with the condition.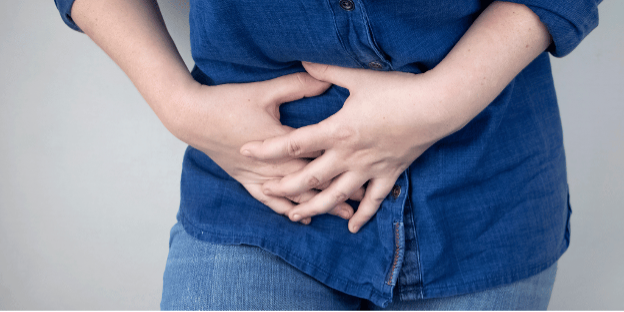 Diagnosis and Treatment for Appendicitis
When you experience abdominal pain, your doctor can perform a physical exam to determine if appendicitis is the cause. Other medical tests are done depending on the results. The tests include:
Blood tests to look for signs of infection
Urine test to ensure it is not kidney stones or urinary tract infection
Imaging tests to look at what is happening inside your body
Once the diagnosis confirms you have appendicitis, you will need treatment. The exact process would depend on your situation. Usually, the doctor would recommend treatment of appendicitis that starts with a series of antibiotics, followed by surgery to remove the organ in a procedure known as an appendectomy.
In some rare cases, the condition can be resolved through antibiotics alone. Others are not so lucky and may need other treatments like:
Pain relievers
IV fluids
Going on a liquid diet
Draining an abscess when needed
During the treatment of appendicitis, the doctor will remove the organ and clean the abdominal cavity as needed. The primary goal is to get rid of the infection and its cause.
The risk factor with appendicitis is that it can burst. As time goes by, more and more bacteria form inside the organ, eventually overflowing and breaking the appendix like an overinflated balloon. Several complications can arise from that.
As you can imagine, a burst appendix can be very painful. On top of that, the pus and bacteria can spread everywhere else in the abdomen. It can lead to severe infections like:
Sepsis
Peritonitis
Abscesses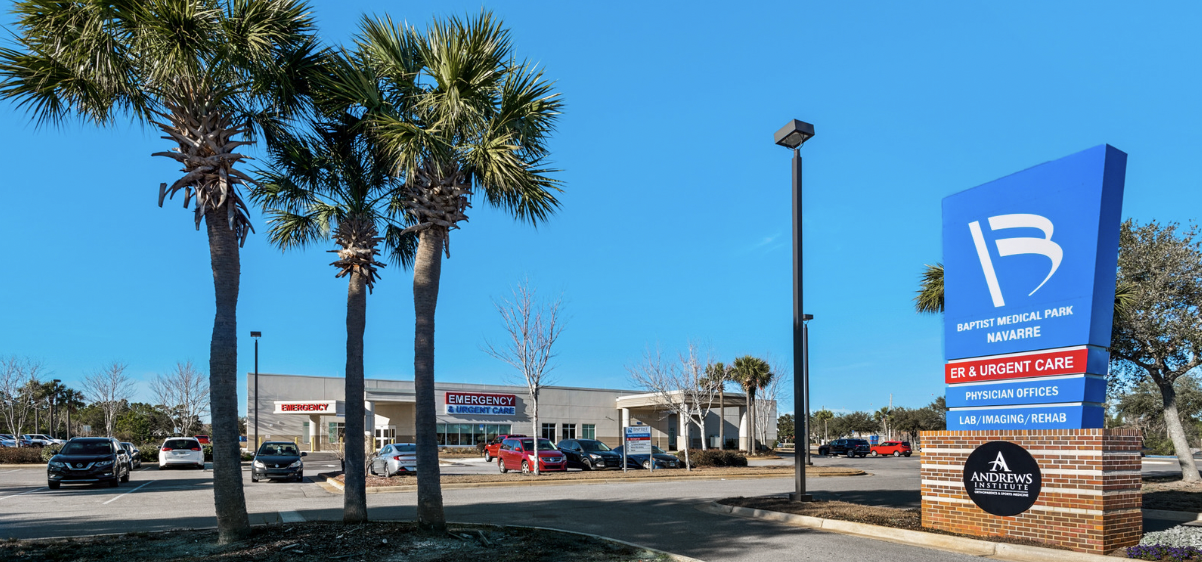 Get Appendicitis Treatment at Baptist Emergency Room & Urgent Care
Baptist Emergency Room & Urgent Care's emergency room is open 24/7, and urgent care is available from 7 a.m. to 9 p.m. every day. Appointments are unnecessary - walk in, and our healthcare professionals are ready to help. Baptist Emergency Room & Urgent Care - Navarre is located at 8888 Navarre Pkwy., Navarre, FL 32566. Call the center at 850-750-5698.
Baptist Emergency Room & Urgent Care Navarre is comprised of board-certified ER-trained physicians and professionally trained ER nurses who deliver quality medical care. Our urgent care and emergency room in Navarre can effectively treat various medical conditions. From fever to fractures, allergies to abdominal pain, and colds to concussions, we have you covered with on-site labs, CT, X-rays, and ultrasound.